When smile lines become laugh lines, become deep wrinkles…
The appearance of nasolabial folds deepen over time. It's never too late – or too early – to take medical advice.
There are a number of safe, effective non-invasive treatments to reduce the appearance of nasolabial folds including procedures to stimulate collagen, dermal fillers, skin tightening and laser skin resurfacing.
There is a nasolabial procedure that's sure to be the right treatment to address your personal, cosmetic skincare needs. To give your facial appearance the lift you desire – but without the need for surgery.
The first step... is to book a personal consultation with a dermatologist or plastic surgeon. You will be able to discuss your expectations for nasolabial lines treatment alongside other facial skin care or related health concerns you may have.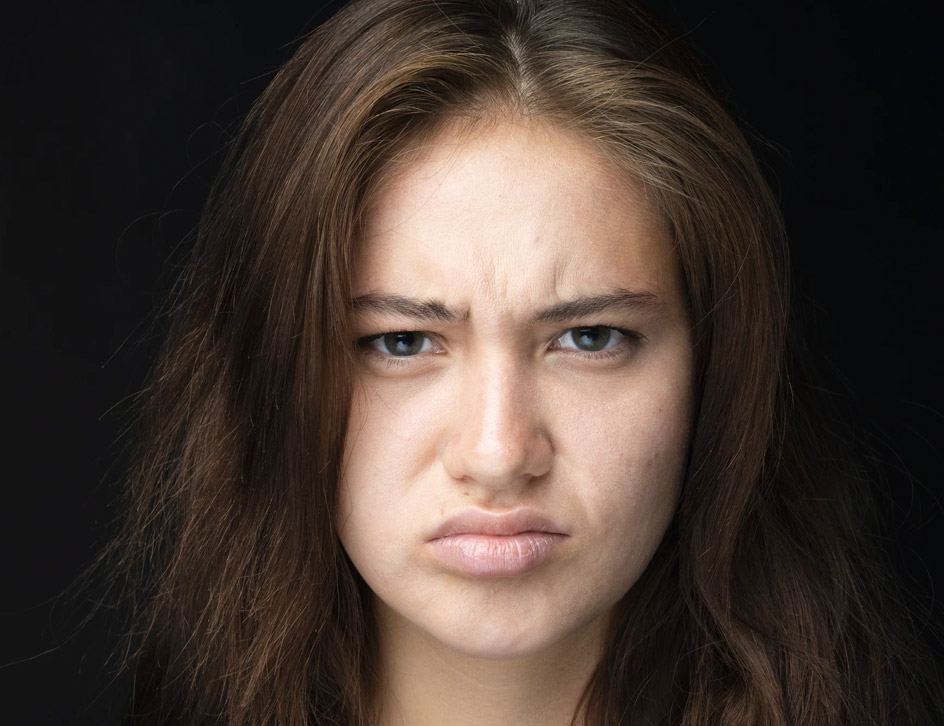 What are nasolabial folds?
Nasolabial lines – also commonly known as nasolabial folds – are:
Thin vertical creases that form in the skin when we smile or laugh.
Lines that extend from each side of the nose to both the outer corners of the mouth.
Additional smile lines and marionette lines
Over time, some people also develop additional smile lines alongside the nasolabial folds. Deeper laughter lines extending further down to the chin are sometimes referred to as marionette lines.
Everybody has nasolabial folds that appear around the mouth, caused by repeated facial expressions such as smiling, and often intensifying over time. The formation of of skin folds, nasolabial in character, is a process that is not always a "sign of aging".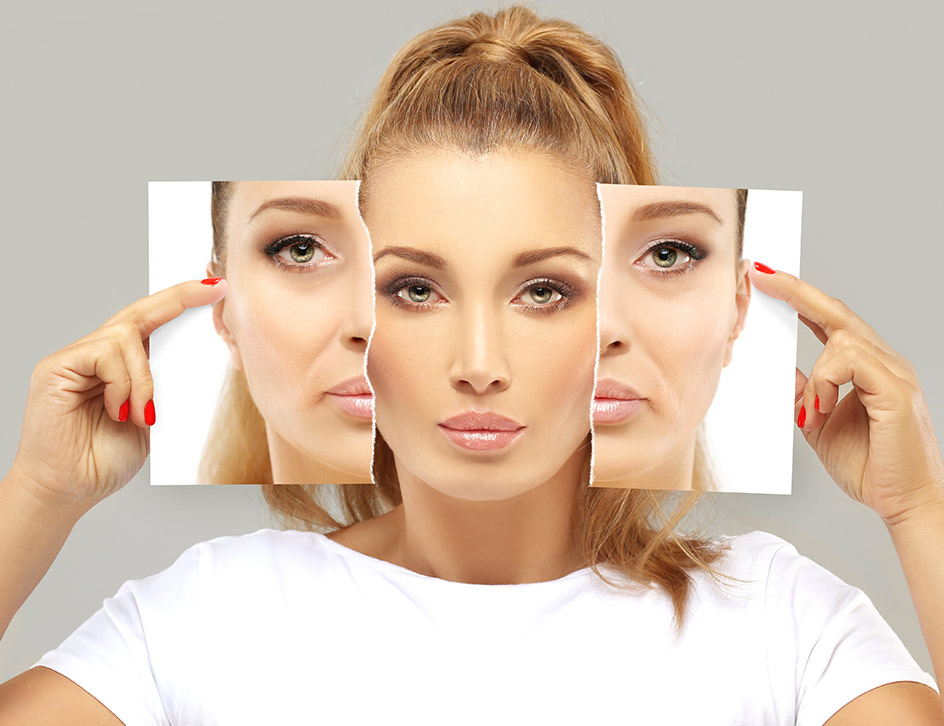 What are the causes of nasolabial folds?
There are a number of factors known to be responsible for facial lines, marionette lines and nasolabial folds:
The reduction of natural collagen production over time – in the second deepest layer of the skin known as the 'dermis'. Causes skin to lose it elasticity, and become less firm and supple.
Loss of fat in the cheeks causes them to flatten out – lines deepen into folds and prominent wrinkles, and skin tends to sag downwards along the nasolabial fold.
Excessive sun exposure – destroys the connective tissue building elastin and collagen in the skin, leading to wrinkles, and changes in tone and texture.
Facial expressions – can cause deeper wrinkles and deeper nasolabial folds to form as a natural part of aging.
Smoking – nicotine causes blood vessels to narrow, limit oxygen flow, reduce collagen production and damages the skin's elasticity.
Exposure to environmental pollutants – Many air pollutants, such as nitrogen dioxide (NO2), are known to penetrate the skin and cause widespread inflammation. Excessive levels cause more collagen to be removed than the skin can readily form, leading to loss of firmness and structure.
Rapid weight loss or frequent fluctuations in weight – causing difficulty for facial skin to quickly regain a firm shape. Damage is caused to the collagen and elastin as a result of carrying extra weight for an extended period of time.
Treatments for nasolabial folds
The noticeable appearance of each nasolabial fold does not have to be a source of growing dismay. Availability of advanced cosmetic procedures mean it's possible to reduce the appearance of nasolabial lines around the corners of the mouth, and the overall impact of deepening nasolabial folds – without undergoing surgery.
Dermal fillers
The injection of a soft tissue dermal filler is one of the more well known and popular types of cosmetic procedures. Fillers are commonly used in treatments for nasolabial folds.
A dermal filler aims to correct changes brought on by a loss of supportive fat and bone structure. A typical type of filler will contain hyaluronic acid, found in some fluids and tissues in the body, to stimulate collagen to be produced in the deep layers of the skin.
Dermal fillers are not permanent, however, and produce results which last between 6 months to 18 months, depending on the type of filler, patient and treatment area.
Side effects and results
Dermal fillers can sometimes produce some common side effects around the injection site, which usually disappear with 7 -10 days. They may include, bruising, redness, swelling, pain, and itching .
The results of a dermal filler are immediately noticeable after injection but can take up to four weeks to fully integrate within the skin tissue.
A dermal filler should not be confused with Botox. While both are cosmetic treatments administered by injections and are non invasive, dermal fillers aim to add volume and provide support to a sagging skin surface. Botox is designed to minimise contraction of the facial muscles that cause lines and wrinkles to form.
Skin tightening
If loose sagging skin is the cause of deepening nasolabial folds and marionette lines, dermatologists or skin care professionals may decide to use a skin tightening procedure.
This type of treatment provides a non surgical technique, which often consists of a radiofrequency device or skin resurfacing laser.
Radiofrequency treatment
A small hand held device emits radiowaves which precisely target and gently heat deep, microscopic layers of the skin beneath the top layer.
The heat causes collagen – protein responsible for skin elasticity – to form in the deepest skin layer. The procedure is safely carried out without anaesthetic because no pain is felt by the patient.
However, skin tightening alone may not be enough make a significant difference to most nasolabial folds.
C02 laser resurfacing
C02 laser resurfacing is a technique used for all kinds of facial lines, skin blemishes and acne scars. It is particularly effective in the treatment of reducing wrinkles around the mouth, and on the forehead.
The process involves a hand held device to direct short, concentrated pulsating beams of light at the top layer of skin for precisely removing, layer by layer, in a pre-selected pattern. No discomfort is experienced at any time.
The use of laser resurfacing both disrupts and activates micro areas of the skin to stimulate regrowth. The laser light penetrates deep into the sub-dermal layers of the skin to encourage production of new collagen.
Side effects and results
Any minor side effects, such as redness or swelling sometimes experienced during recovery time generally fade after 7 to 10 days.
The first noticeable results can be seen around 10 days after treatment, which can last for several months and even up to a year or more.
Subcision
Nearly all treatments for nasolabial lines and folds are non-surgical. However, you may wish to discusss with your dermatologist a type of surgery known as subcision.
This procedure- also known as subcutaneous incisional surgery – is typically used to treat scars and acne marks but may also help with nasolabial folds.
The appearance of nasolabial folds can be greatly reduced by a surgical technique involving the separation of the skin from "downward pulling" tissues.
What happens during subcision?
A cosmetic physician guides a dedicated instrument to painlessly break up areas of high density fibrous tissue which is pulling the skin down. The intention is to restructure the area surrounding the nasolabial folds to reduce their depth, improve definition and overall appearance.
In some cases dermal fillers may also be injected into the depression as part of healing the skin and improving facial appearance.
Side effects
Most patients will experience some minor bruising, which is a part of the treatment to activate collagen production and skin tightening. Any visible effects usually last between 2 -3 days and up to 2 weeks.
Should I try subcision?
Subcision may not be suitable for everyone, particularly those patients with health issues such as:
Active bacterial or viral infection.
Bleeding or blood clotting disorders.
Current or recent (within 12 months) use of systemic oral retinoid (vitamin A) medications.
History of hypertrophic or keloid scars ( where excess collagen was produced at the site of a wound).
Cheek lift or full face lift
Your consultant plastic surgeon may suggest another type of cosmetic surgery called excision.
This procedure involves the use of a scalpel to remove the affected skin and attempting to reshape the surrounding area.
A cheek lift or a full-face lift offer more dramatic results in reducing the appearance of nasolabial folds or other signs of skin aging. However, this form of surgery has a long recovery time and there is also a potential risk of complications.
Some surgical alterations in cosmetic treatments can last years. They are still prone to change their appearance over time and start to show signs of natural aging.
Get in touch today to discuss treatment options for this condition, click here to send us an email.
I was very nervous about getting lip fillers for years, but I got recommended to Mr Golchin and I cannot recommend him enough! He made me feel at ease about the treatment and gave me exactly what I wanted! It was painfree and my results are amazing! – Sarah
Sarah
I have been attending Mr. Golchin at his clinic in Dublin for Botox & Fillers for quite a few years, with great results. I am never concerned about trying fillers in any new areas of my face or trying any new treatments suggested, as I have complete confidence in Mr. Golchin and his team. It's very important to me to achieve a natural result while still noticing an obvious improvement and I am never disappointed. – Michelle
Michelle
I contemplated rhinoplasty for a number of years and after extensive research I finally decided to go ahead with it in August 2017. To say it was a decision not taken lightly would be an understatement. I wanted the best results and the best surgeon and I can honestly say I got both. Mr Kambiz Golchin is a true professional and perfectionist and it is clear he takes great pride in his work. Mr Golchin established exactly what I wanted and delivered, surpassing my expectations. Bex
Bex
I had decided many months ago to get rhinoplasty and had since visited a number of the top surgeons in London, after being dissatisfied a friend referred Mr Golchin. From start to finish, including my pre operative care to my end result I could not be happier and would highly recommend Mr Golchin as a wonderful surgeon who has changed my life and I could not be happier with my new nose. – cmbrowne
C Browne