How the outer appearance of your skin looks is greatly related to:
Life style
Illness or disease
Ageing
Underlining supporting structures
Genetics
Filler products are a great way of addressing unwanted wrinkles and lines that form when the natural collagen and hyaluronic acid within your skin diminishes during the course of natural aging. Collagen provides structure to your skin while hyaluronic acid provides the skins volume.
Fillers have been specifically designed to restore structure, replace volume whilst retaining comparable levels of softness with a natural feel. This is especially effective with correct placement within the Mid-Face, Cheeks, Nasolabial Folds, Tear Trough (under eyes), Chin, Nose and even the Hands.
Filler treatments are very popular, can be preformed within minutes with little to no down time. Mr. Golchin uses medical grade products, non-permanent that can easily be dissolved or added too, generally lasting from 9-18 months. He has also gained the reputation, (due to his vast experience) of his patients & peers as the "go to doctor" for correction of complications.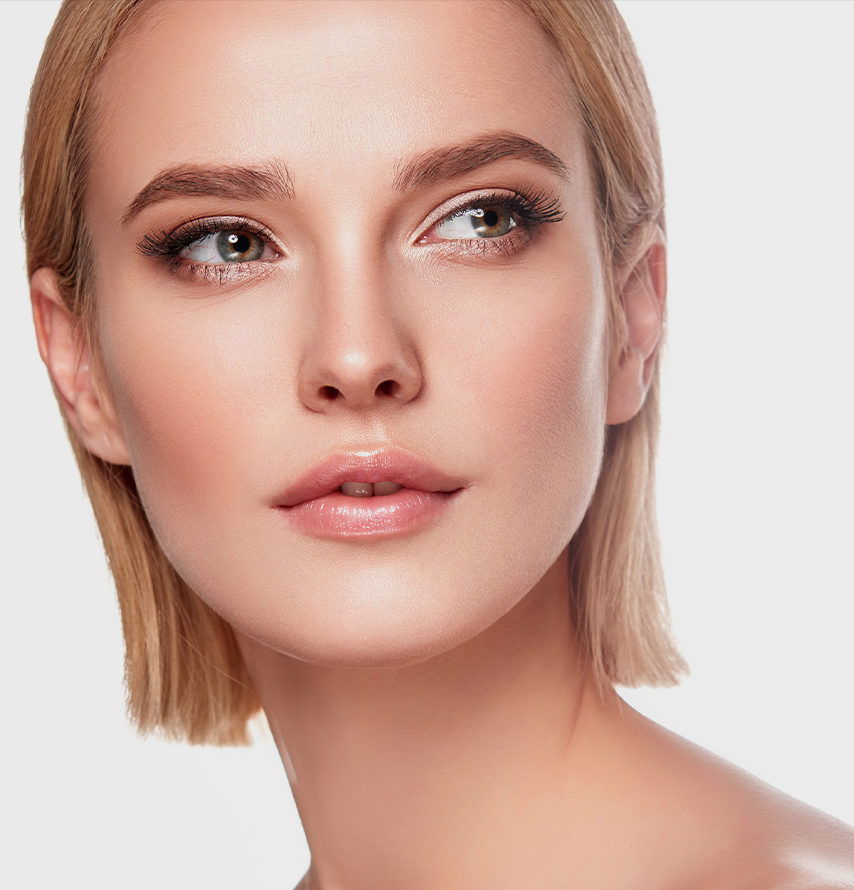 Upon injection, the gel adds volume under the skin improving hollows, resulting in immediate improvement in facial contours. These injections supplement your natural supply of hyaluronic acid, which smooth out signs of ageing and brings out the best of your features. The results are instant and the longevity varies from patient to patient, and will depend on the severity of the problem being corrected, as well as patient's unique biology. However, patients can expect results that last from 9-18 months. Plus there's no downtime – most patients resume normal activities immediately.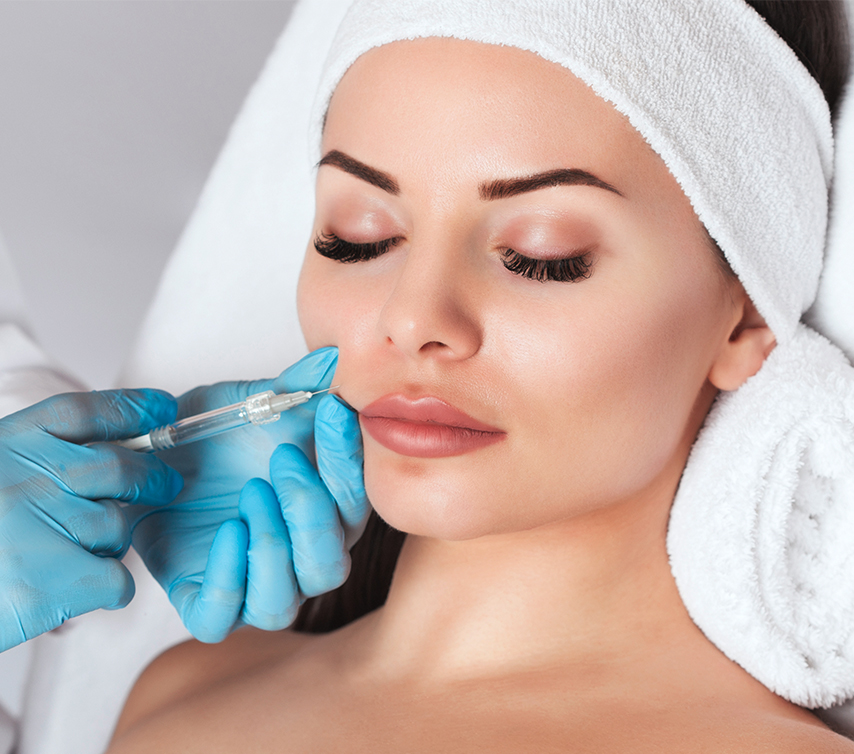 Anti-ageing dermal fillers for natural looking results!
        Smooths away fine lines and wrinkles
        Restores volume, lifts and firms
Turn back the years, see your youthful appearance restored.
No more crow's feet, dark circles, frown lines or smile lines.
Our advanced hyaluronic acid fillers will:
        Redefine your lip lines or create fuller lips.
        Boost your skin's tone and vitality to look firmer and smoother.
Regain confidence, transform your life!
 Over half (59%) of 51,000 UK respondents said they viewed lip filler treatments as "comparable to getting a haircut or manicure".
More than two thirds (68%) of 47,000 respondents also said that one or more from their circle of friends already had a dermal filler treatment.
                                                                                                 Snapchat Survey, 2020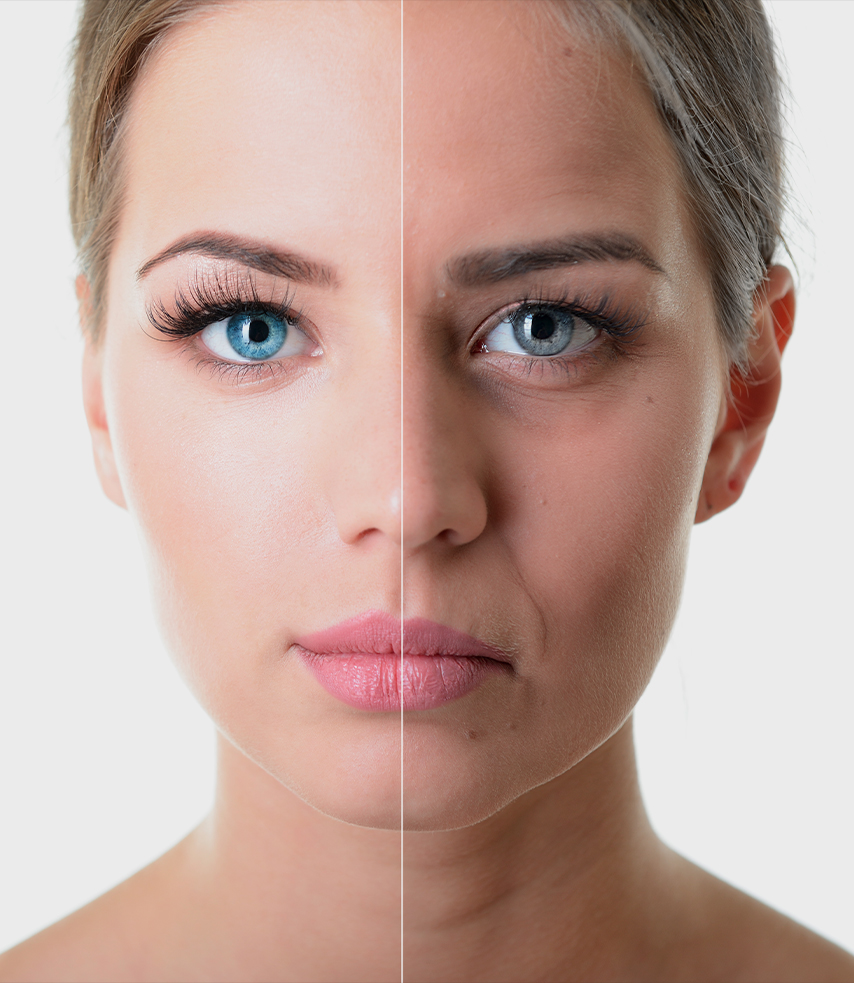 What are dermal fillers?
 Dermal fillers are: 
  A long lasting but not permanent, non-surgical filler treatment for

smoothing away the effects of ageing skin and

regaining a youthful appearance.
  A soft injectable gel consisting of stabilised, non-animal hyaluronic acid, which

closely resembles hyaluronic acid naturally present in the body.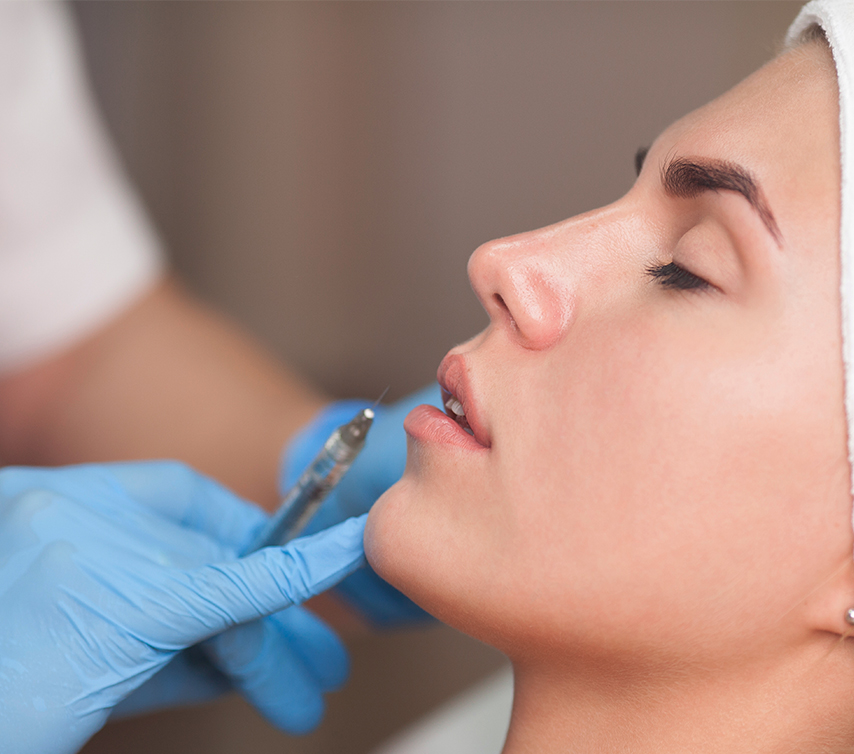 How do dermal filler injections work?
 Hyaluronic acid (HA) provides a firm and fuller volume to the skin
 Dermal fillers revitalise and add volume by boosting the skin's own natural supply of hyaluronic acid. The presence of lines and wrinkles are instantly reduced to bring out the best of your facial features and create a natural, softer yet defined look.
____________________________________________________________
Hyaluronic Acid (HA) is – a clear, glutinous substance (naturally produced by the body), and mostly concentrated in the skin, connective tissue and eyes. Its main function is to retain water for keeping skin tissue properly lubricated and moist.
__________________________________________________________________
 Natural production of hyaluronic acid in the skin decreases with age, causing a loss of elasticity and firmness that contributes to lines and wrinkles, and dehydrated, sagging skin.
 The outer appearance of your skin can also be greatly affected by:
Life style

Underlying, structural support loss

Illness or disease

Genetics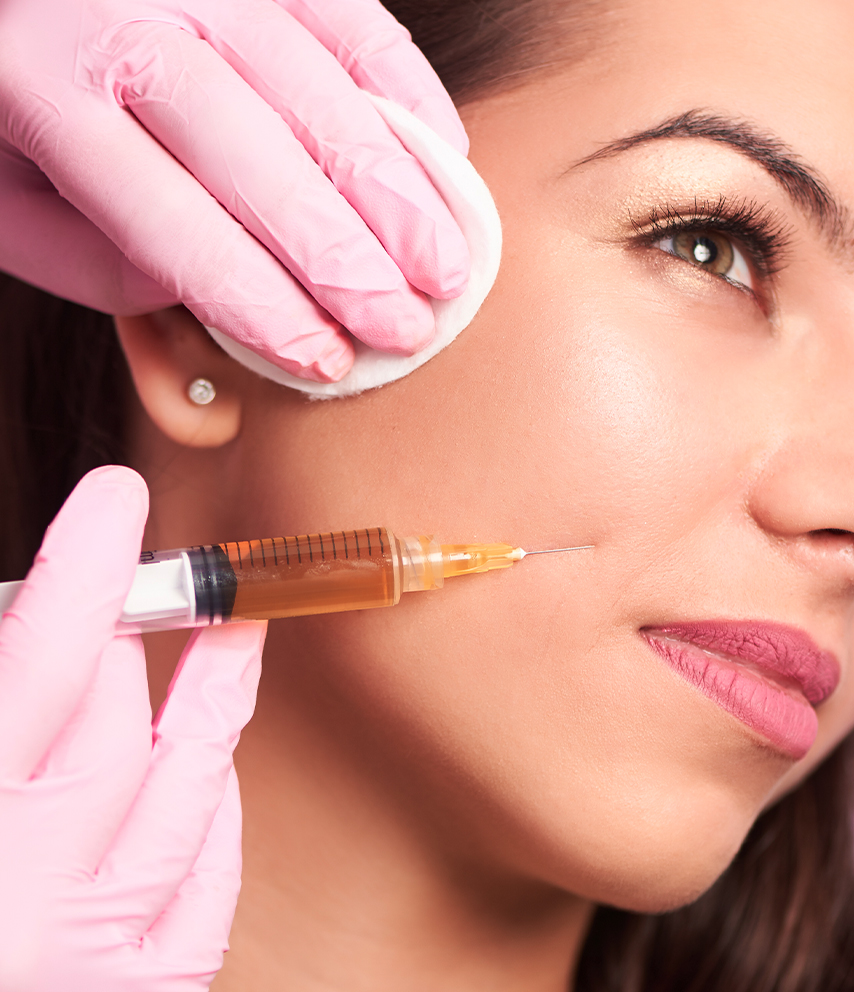 Dermal filler treatment for instant and long lasting benefits
Regaining a youthful appearance with a natural looking result will not affect your facial expression. One single treatment of dermal filler injection will provide instant, long lasting benefits of up to 18 months.
Specifically, dermal fillers enables you to subtly control your appearance as your face slowly changes over time.
Which area of the face should be treated with dermal filler?
 Non surgical dermal fillers can be used to treat different areas of the face, including:
Lips
Jaw
Cheeks
Forehead
Mid-Face
Nose
Fillers can be used also  for dealing with specific issues such as:
Loss of volume
Deep lines
Tear troughs (under eyes)
Marionette Lines (corners of the mouth)
Jowls
Nasolabial Folds
Chin Augmentation
Hands/li>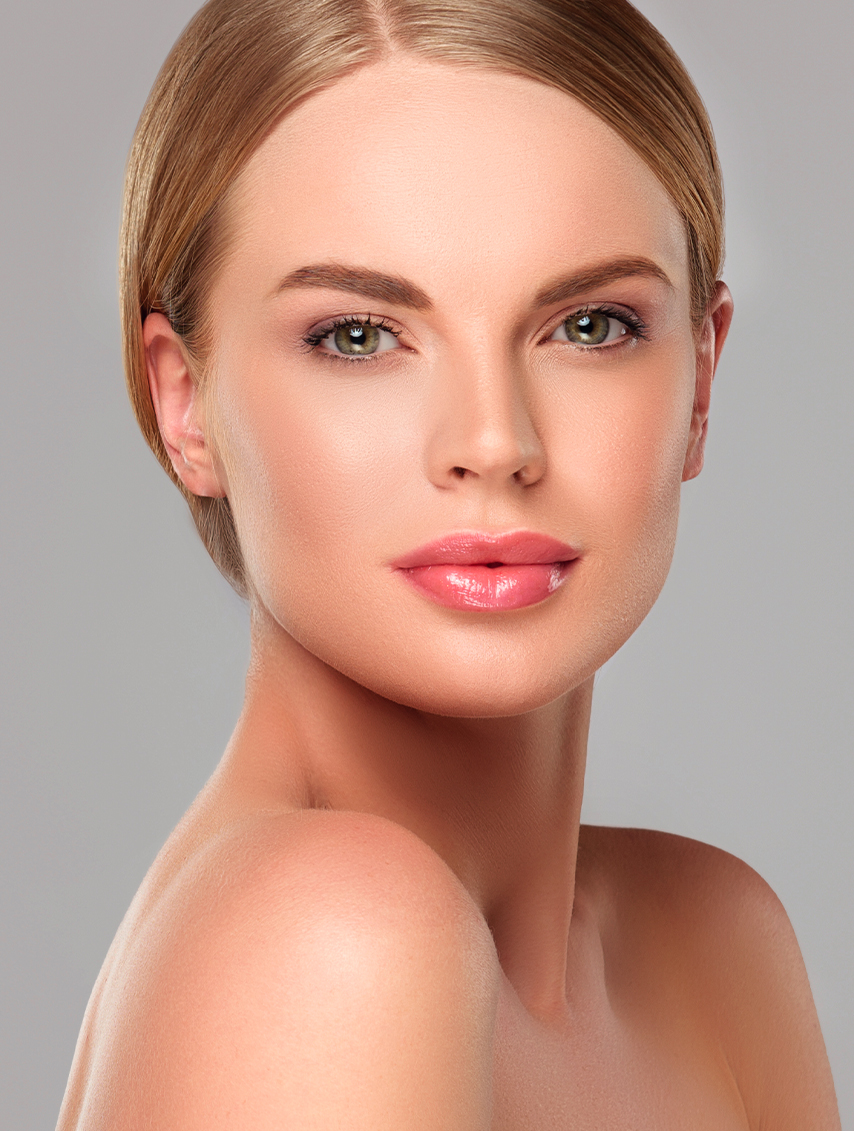 Dermal fillers – subtle facial enhancement not drastic change
Dermal Fillers London work with you to achieve the results you desire and need. We always carefully assess and consider your entire facial structure and its skin tissue dynamics.
Our aim is to provide the most appropriate anti-ageing filler treatments to achieve subtle facial enhancement – not drastic change.
Dermal Fillers London is dedicated to facial harmony, balance and natural looking results.
Which dermal filler is used in HA filler treatments?
Dermal Fillers in London injections: "safe and effective facial re-contouring treatment"
Dermal Fillers London only use market leading FDA approved fillers, such as the Vycross and Juvéderm® range to deliver consistent, subtle and natural results. Hyaluronic acid presents minimal risk of a reaction, and is more readily accepted by the body than collagen or other silicone fillers.
We can shape Full Face, Facial Features or Areas of the Face, restoring volume whilst retaining comparable levels of softness and achieving natural looking results.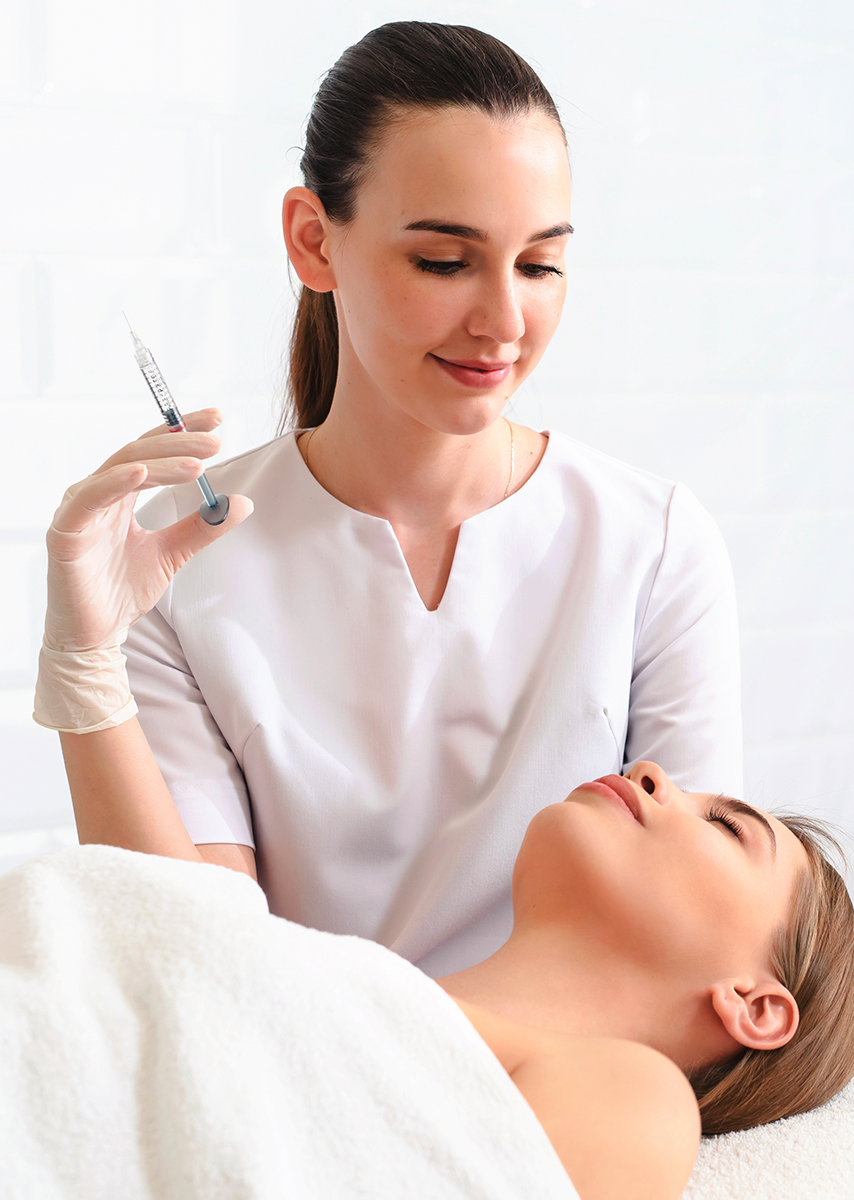 Dermal Filler Treatment  – initial consultation
An initial consultation at Dermal Fillers London will discuss your facial treatment expectations, and goals you wish to achieve.
Following an assessment of your specific requirements, a personal dermal filler treatment will be recommended, which is based upon your:
        Concerns and objectives

        Facial anatomy

        Medical history
I have a medical condition – am I able to receive dermal filler treatment?
A detailed and thorough assessment of your medical history will be made at an initial consultation to determine if a dermal filler treatment is right for you.
You could be more susceptible to infection from a skin injection if you have a medical condition which:
        Reduces the body's immune response, or

        Undergoing therapy which suppresses body immunity
Pregnant or breast-feeding women should not have dermal filler treatment.
Dermal fillers should also not be used in or near areas where there is active skin inflammation or infection.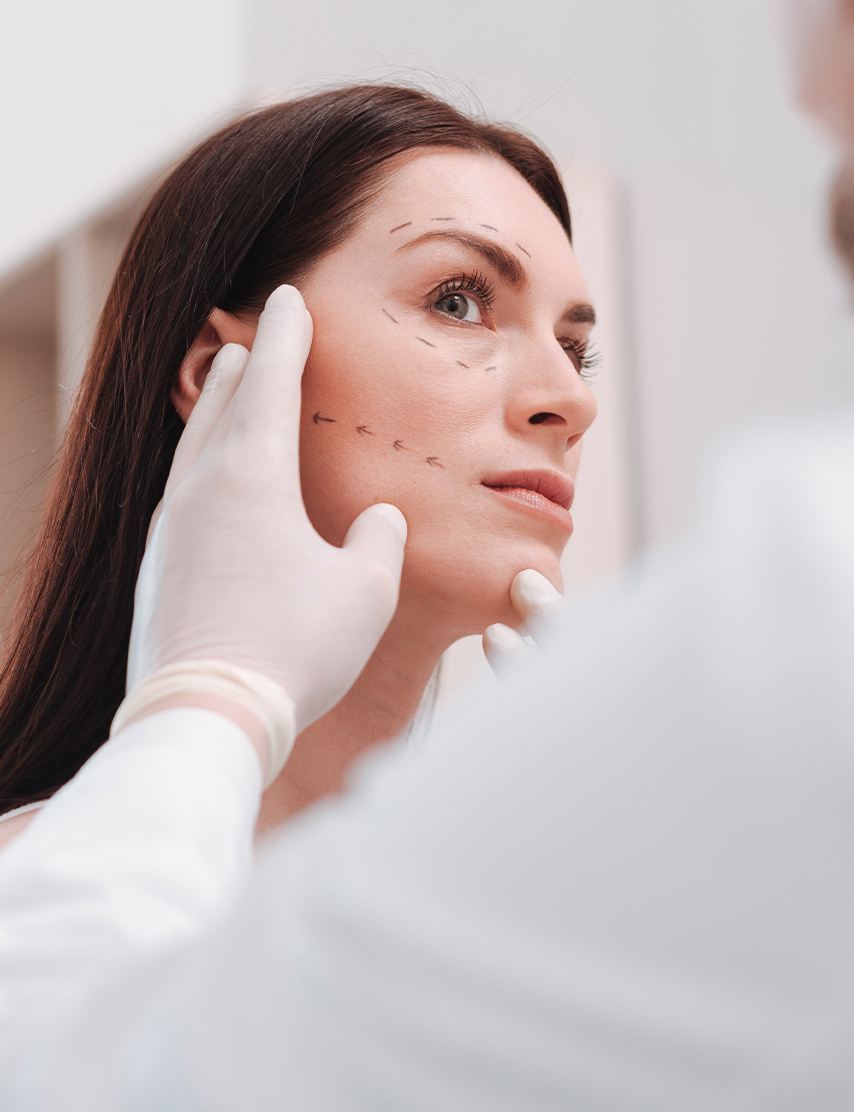 What happens during dermal filler treatment?
Specific types of dermal filler treatments commence with a local anaesthetic.
Small amounts of dermal filler gel are then injected into the required facial area using a very fine needle or cannula.
Some patients may experience a mild discomfort. However, dermal filler treatment is quick, typically between 30-60 minutes.
After dermal filler treatment
Following dermal filler treatment there may be a general mild to moderate side effects such as, a slight redness, tenderness, swelling, itching or bruising.
Any reaction typically fades within one or two days but may last longer after particular types of dermal filler treatments. In most cases, patients are able to return to work or their usual daily activities almost immediately.
How long does a dermal filler treatment last?
Dermal fillers are a non-permanent treatment, usually lasting between 3-18 months.
The actual length of time will depend on a number of factors, including:
       

Your body's natural reaction and dispersal of dermal filler

       

Particular skin area treated

       

Amount of product used

       

Specific environmental factors
Dermal Filler Treatment Types in London
 Lip Fillers London
 Achieve a fuller finish for a natural plumped up look and smoothest contours 
        Naturally thin lips enhanced

        Lost lip volume restored

        Lip lines accentuated or removed
A non-surgical, temporary option to improve the shape, volume and definition of your lips.
Minimal recovery time with instant and long-lasting results.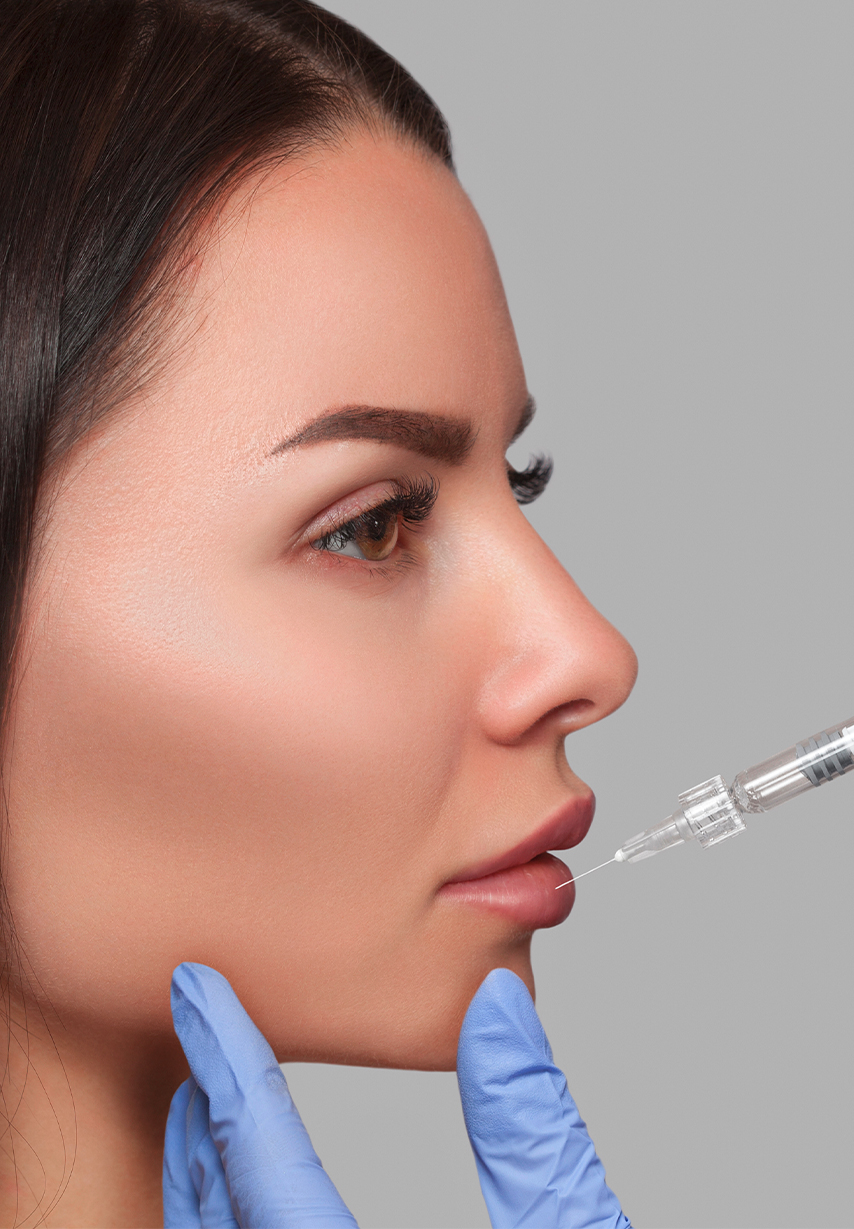 Cheek Fillers London
Enhance definition and shape, and make your cheeks higher and firmer
        Facial balance and harmony restored or corrected

        Lost skin volume regained

        Chin augmentation and jawline improved
 A non-invasive dermal filler treatment to reshape and contour the cheek area.
Normal daily activities can be resumed immediately with advice not to wear makeup for the first 12 hours after treatment.
Jowl Lift London
Lift both cheeks and skin around the jawline and mouth to regain a youthful appearance
        Jowls hidden by blending into adjacent areas

        Mouth corners supported neutrally or upward

        New collagen growth stimulated
A non-surgical treatment injects dermal filler into the areas around the jowls – not the jowls themselves-  to instantly plump up the focus area and straighten the jawline.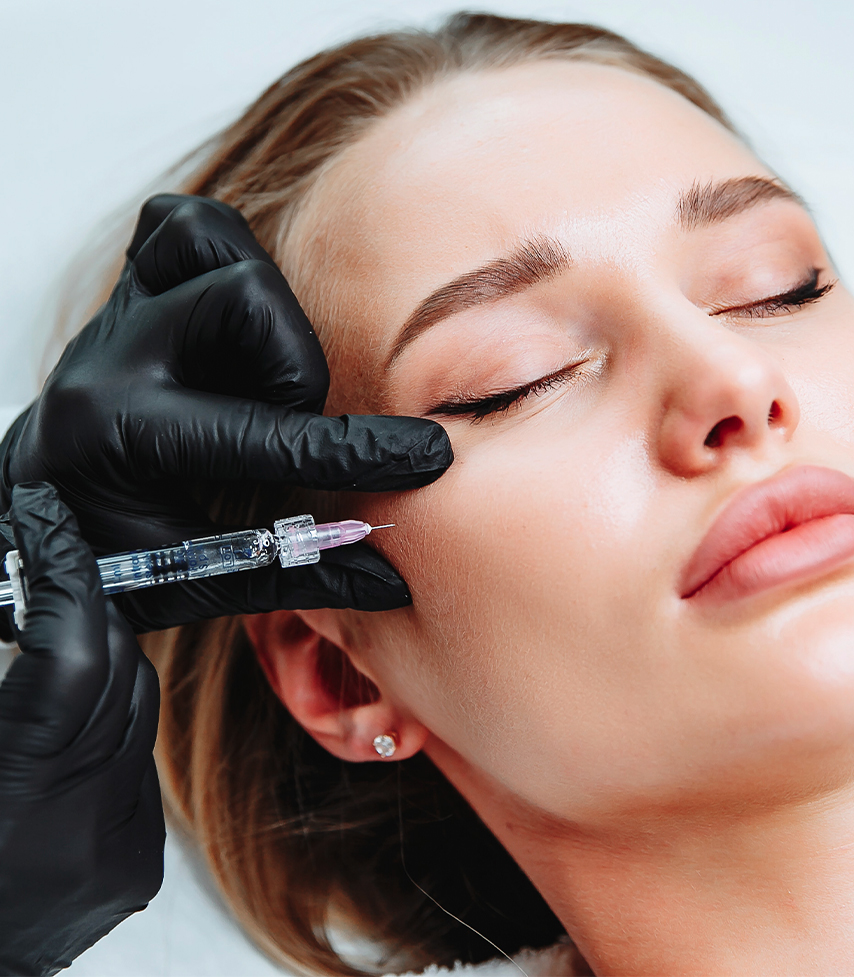 Marionette Lines Filler London
 Raise the corners of the mouth to bring a smile back to the face and regain confidence
A non-invasive dermal filler treatment to reshape the lines that extend from each side of the nose towards the chin.
Tear Trough Filler London
 Lighten dark circles and rejuvenate the area under the eyes for a fresh youthful appearance
A non-surgical dermal filler treatment to restore volume and help retain optimum skin moisture levels.
Forehead and Frown Lines Filler London
Deepening forehead and frown lines quickly disappear to reveal a smoother, youthful self.
 A non-invasive and popular dermal filler treatment for instant plumping and firming. Creates a natural looking refreshed and rejuvenated facial appearance.
Nose Correction Filler London
 Improve the proportions of the nose to achieve a more visually pleasing appearance
 Non-surgical dermal filler treatment to correct and recontour.
        Crooked or hooked shape straightened

        Bump on bridge of the nose softened

        Nasal tip droop reduced
10 to 15 minute dermal filler treatment with instant results and minimal recovery time.
Patients advised to avoid touching or applying make-up on the treated area for 6 hours following treatment to prevent infection.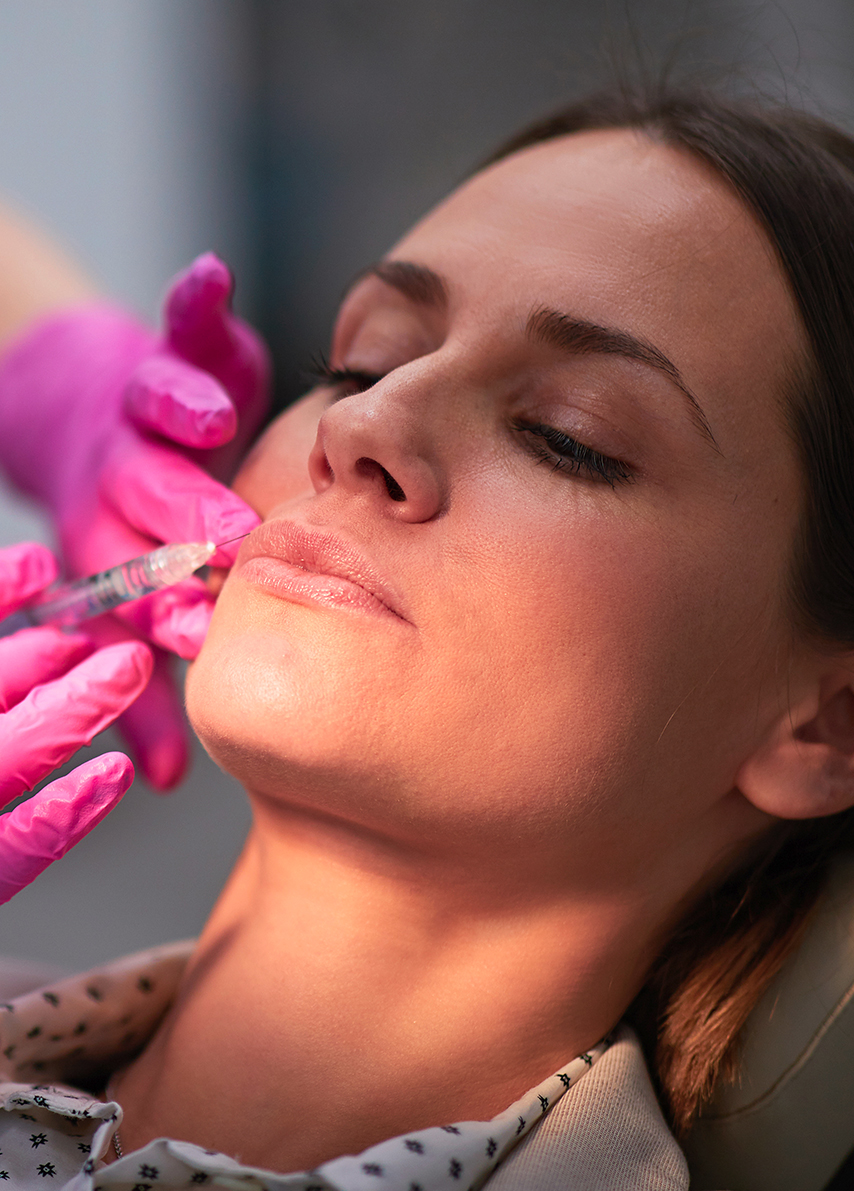 I was very nervous about getting lip fillers for years, but I got recommended to Mr Golchin and I cannot recommend him enough! He made me feel at ease about the treatment and gave me exactly what I wanted! It was painfree and my results are amazing! – Sarah
Sarah
I have been attending Mr. Golchin at his clinic in Dublin for Botox & Fillers for quite a few years, with great results. I am never concerned about trying fillers in any new areas of my face or trying any new treatments suggested, as I have complete confidence in Mr. Golchin and his team. It's very important to me to achieve a natural result while still noticing an obvious improvement and I am never disappointed. – Michelle
Michelle
I contemplated rhinoplasty for a number of years and after extensive research I finally decided to go ahead with it in August 2017. To say it was a decision not taken lightly would be an understatement. I wanted the best results and the best surgeon and I can honestly say I got both. Mr Kambiz Golchin is a true professional and perfectionist and it is clear he takes great pride in his work. Mr Golchin established exactly what I wanted and delivered, surpassing my expectations. Bex
Bex
I had decided many months ago to get rhinoplasty and had since visited a number of the top surgeons in London, after being dissatisfied a friend referred Mr Golchin. From start to finish, including my pre operative care to my end result I could not be happier and would highly recommend Mr Golchin as a wonderful surgeon who has changed my life and I could not be happier with my new nose. – cmbrowne
C Browne
GET IN TOUCH FOR YOUNGER LOOKING SKIN