OPTIONS
There are a number of different non surgical options available today for the treatment of wrinkles and facial lines – the most popular being dermal fillers (anti wrinkle injections). Lines can be softened and in some cases erased or reversed with anti-wrinkle filler injections, chemical peels, laser resurfacing or even surgery & often with minimal side effects.
For instance anti-wrinkle injections are treated using Botulinum Toxin Type A. This is a prescription only medication and although a toxin the FDA approves it for use in cosmetics. There have been no reported serious adverse effects in over twenty years of its use in medicine. Therefore, it is a very safe treatment once administered by a registered professional.
Botulinum Toxin is one of the most popular treatments Mr. Golchin provides for facial rejuvenation however it can also be used particularly with men for excess sweeting (hyperhidrosis), under arms and even palms of hands.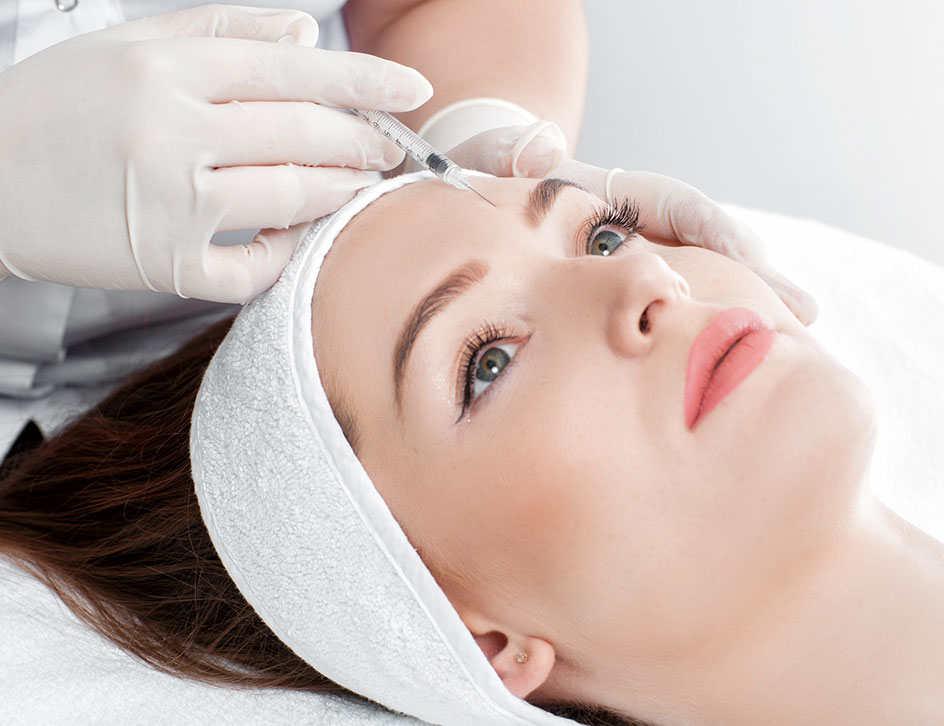 HOW IT WORKS
Anti wrinkle treatment works by temporarily immobilising the facial muscles, and hence suspending the cause. These facial muscles are easily identified and their movements can be minimised with the treatment of these injections. The facial lines will soften or simply disappear following treatment (dermal fillers) – administered as anti wrinkle injections. Contact us to discuss what treatment options are available, whether you are looking for an anti wrinkle injection, laser treatment or other body treatments we can help.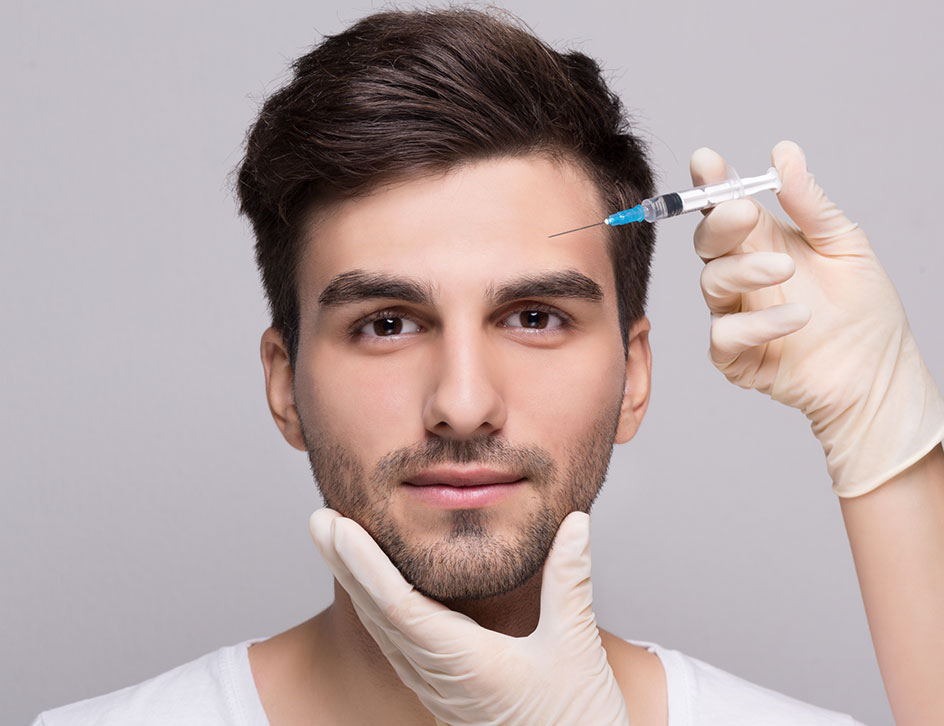 There are several areas of the face where anti-ageing wrinkle-relaxing
injections are commonly used:
How Anti-wrinkle injection treatments are done
During initial consultation, your anti ageing needs are discussed, you will be asked to express your concerns about your appearance, your goals & expectations. Your medical history will be reviewed and a physical examination/assessment will be conducted.
The areas to be treated are identified by observing the patient making different facial expressions. These are marked with a special marking pen. The anti wrinkle injection neurotoxin, diluted into a small syringe, is injected using a very fine needle into the muscle. The skin may be numbed with a local anaesthetic cream, or ice packs. However as the pain of the fine anti-wrinkle injection is very mild, most people find that use of ice packs a few minutes prior to injection satisfactory. The effect of the anti-wrinkle injection takes about 4-5 days to become noticeable and full, final results can be seen after 2 weeks.
You can carry on your normal activities, however we recommend that you avoid massaging the area and not to lie down for four hours immediately following treatment. We also recommend that you do not have a facial for 2-3 days to prevent migration of the product to other areas.
The effects of treatment usually last three months, at which time another anti-wrinkle injection could be administered – this is the most efficient non surgial approach to anti ageing. The benefit to this is that you can decide if you like the result, and if so you are then able to repeat the treatment as regularly as you wish. After several treatments, the effects may begin to last longer, sometimes up to six months. We recommend treatment every three months for the first year, and then repeat treatment as needed.
It is important that you do not touch the area for at least 24-48 hours. Avoid anything that is too hot i.e. hot showers, sauna, and sun exposure to maximise the benefits of lines and wrinkles reduction.
Risks & Side Effects with Anti-Wrinkle Injections
The anti-wrinkle neurotoxin or muscle relaxer works only locally . It is rare that no beneficial effect occurs, but can happen if a patient develops antibodies to the anti-wrinkle injectable being used.
Some people, because of loss of muscle tone, may notice "Heaviness" in the forehead. This can last for a few hours, and in exceptional cases, it may last for a few days. On rare occasions, the anti-wrinkle neurotoxin could spread locally causing the eyebrow to drop and may take up to 2 weeks to recover.
Very rarely, the eyelid may drop (ptosis) and recovery may take up to two months. However, this is a completely avoidable and infrequent complication where good technique and appropriate dosages are used.
In extremely rare cases, the most serious side effects include issues with speaking, swallowing, or breathing this is due to the weakening of the muscles due to the toxins moving away from the injected area.
If you would like to learn more why not visit our skin clinic in the prestigious area of Knightsbridge London (SW3).
I was very nervous about getting lip fillers for years, but I got recommended to Mr Golchin and I cannot recommend him enough! He made me feel at ease about the treatment and gave me exactly what I wanted! It was painfree and my results are amazing! – Sarah
Sarah
I have been attending Mr. Golchin at his clinic in Dublin for Botox & Fillers for quite a few years, with great results. I am never concerned about trying fillers in any new areas of my face or trying any new treatments suggested, as I have complete confidence in Mr. Golchin and his team. It's very important to me to achieve a natural result while still noticing an obvious improvement and I am never disappointed. – Michelle
Michelle
I contemplated rhinoplasty for a number of years and after extensive research I finally decided to go ahead with it in August 2017. To say it was a decision not taken lightly would be an understatement. I wanted the best results and the best surgeon and I can honestly say I got both. Mr Kambiz Golchin is a true professional and perfectionist and it is clear he takes great pride in his work. Mr Golchin established exactly what I wanted and delivered, surpassing my expectations. Bex
Bex
I had decided many months ago to get rhinoplasty and had since visited a number of the top surgeons in London, after being dissatisfied a friend referred Mr Golchin. From start to finish, including my pre operative care to my end result I could not be happier and would highly recommend Mr Golchin as a wonderful surgeon who has changed my life and I could not be happier with my new nose. – cmbrowne
C Browne
GET IN TOUCH FOR SMOOTHER SKIN