Disappear fine lines and wrinkles in more ways than one
"Nearly 27,000 cosmetic skin procedures took place in the UK" ( British Association of Aesthetic Plastic Surgeons – BAAPS Audit, 2019).
Over half (54 per cent) polled highlighted non-surgical alternatives, compared to traditional surgical procedures, as most likely to grow in popularity (Harley Street Clinics Survey, 2019).
Nearly 1 in 4 patients had injectables – the N0.1 procedure (Harley Street Clinics Survey, 2019).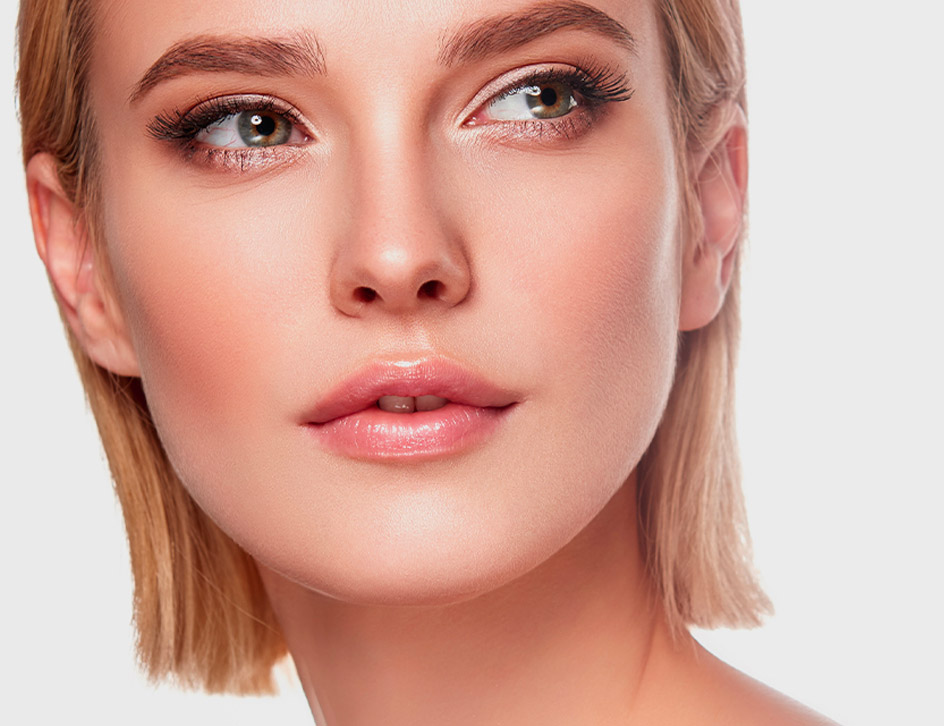 Anti-aging treatment to feel more confident
Today, advances in dermatology mean you now have a range of powerful anti ageing treatments available at the first sign of a line. Slowing down the ageing process can be more than a cosmetic cream and skincare products. Anti aging can also go skin deep!
According to a 2020 Harley Street clinics survey, the top THREE reasons for a cosmetic procedure:
Feel more confident – 32 per cent
Look more attractive – 24 per cent
Look fresher and more rested – 16 per cent
When you book a medical consultation with a dermatologist you will have access to a variety of safe, non-surgical, anti ageing facial treatments, including:
Retinol serum
Laser resurfacing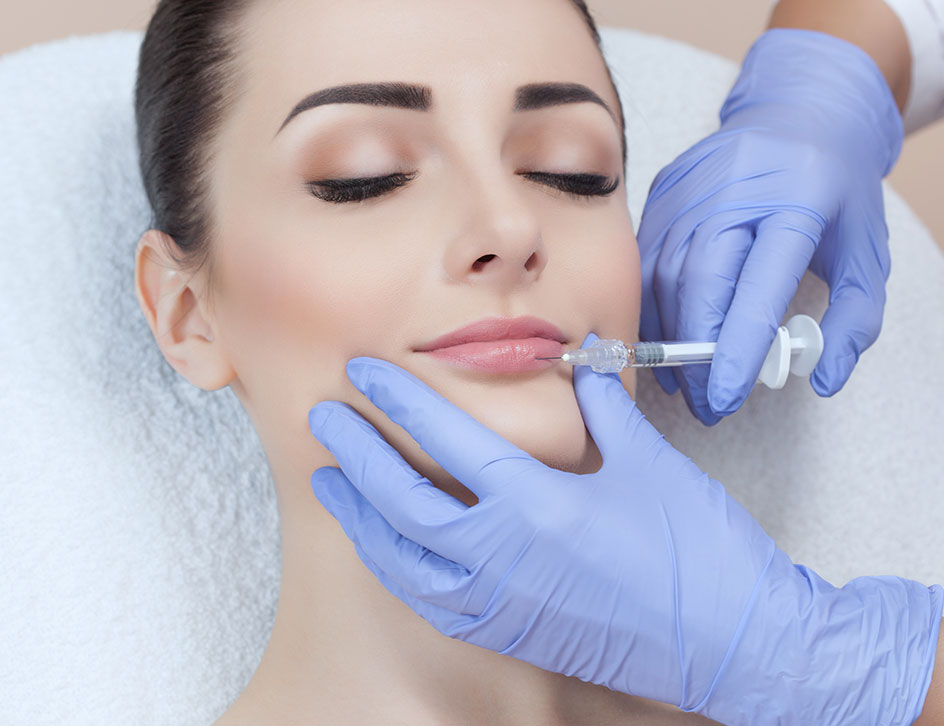 What causes lines and wrinkles?
The appearance of neck or facial lines such as crow's feet and forehead wrinkles are most often associated with the natural ageing process, and the loss of firmness and elasticity.
One of the main factors of skin aging is the reduced production of collagen and elastin fibres. This is the main structural protein – between 23 and 35 per cent – found in the body's connective tissues – deep in the 'dermis 'layer. A continuous supply is responsible for maintaining the skin's natural elasticity and smoothness.
Collagen production
Natural production starts to reduce by 1 per cent each year from the age of 20, accompanied by a 28 per cent decrease in the removal of dead skin cells. Moisture from the dermis reaching the epidermis (upper skin layer) slows down during our thirties along with declining fat cells.
During our fourth decade, levels of collagen growth factors will have considerably reduced causing their fibres to more easily break down and lose elasticity. After fifty, the skin becomes increasingly dry and more easily damaged as the oil-producing, sebaceous glands shrink in size.
Women may also experience facial pigmentation called 'melasma', caused by the menopause, and a combination of hormonal changes and sun exposure.
Sun exposure
Sun damage – caused by over exposure to the sun – is recognised as one of the most widespread and common causes of changes to skin tone and skin texture, whatever your age. Ultraviolet (UV) rays trigger the formation of free radicals within the skin, which damage other molecules.
They're also responsible for breaking down collagen, and for 90 per cent of skin ageing such as brown spots, blemishes, fine lines, forehead wrinkles, and loose, sagging skin.
Anti ageing treatments for lines and wrinkles
An experienced cosmetic dermatologist can prescribe a number of safe and effective anti ageing treatments or anti aging procedures to improve facial appearance – without the need for surgery.
Your first step is to book a personal medical consultation with a skin care practitioner at their clinic. It's all-important that you should discuss your goals and expectations for anti ageing treatment to reduce lines and wrinkles.
Retinol
Retinol is a form of retinoid, a class of chemical compounds derived from Vitamin A, and skincare serum peptides – the building blocks of certain proteins needed by the skin. Vitamin A can stimulate collagen and elastin regeneration to reduce signs of skin aging.
Small molecules go deep into the dermis (middle layer of skin) to help neutralise free radicals and boost the production of connective tissue. Plumping up skin volume has the anti ageing effect of reducing lines and wrinkles, and removing dead skin cells to further improve skin texture and tone.
Highly efficient skincare
Because it's available over the counter in a lower concentration, and treatment works at skin cellular level, Retinol can take longer – up to six months – to deliver effective results. It is however, often recommended by a skin clinic specialist as a proven, highly efficient anti ageing treatment for lines and wrinkles.
Medical research has proven that retinol encourages:
Elimination of dead skin cells
Stimulate collagen
Soften wrinkles
Fade pigmentation
Help treat acne
Restore youthful appearance
Extra skin hydration
Over the counter smooth and softening cream retinoids are ideal for extra skin hydration. Gel forms are often preferred for oilier skin. They're thinner and penetrate faster, and considered stronger and more effective. The potential risk of added side effects means it's essential to seek personal medical advice from your skin clinic specialist.
An over the counter, retinoid anti-ageing treatment is ideally started in your late 20s or early 30s. This is when the first signs of face lines, neck lines, wrinkles, and pigmentation appear just as the skin's elasticity starts to weaken as a result of slowing cell tissue growth. Other factors could also include lifestyle and sun damage.
Botox Injectables
Since 2002, and its introduction and approval in the US as a cosmetic procedure in dermatology, the use of botox has grown to become one of the most popular of non surgical, anti wrinkle treatments.
The EU Cosmetic Products Regulation 1223/2009 (CPR ) covers cosmetic products across Europe with rigorous safety legislation to ensure consumers are protected from misleading claims over characteristics and effectiveness. In particular, anti wrinkle injections are considered safe and effective for use on the uppermost third of the face.
Formation of facial wrinkles reduced and naturally smooth out
Anti wrinkle botox injections – also called neuromodulator injections – are a botulinum toxin. In anti wrinkle treatments, the neuromodulator protein interrupts the signal between nerve and facial muscles, which are temporarily paralysed.
As a result of the forced relaxation of the muscles, the formation of facial wrinkles is reduced and naturally smooth out.
Anti ageing, botulinum toxin injectables are typically used in treating the forehead where three main muscles cause forehead and frown lines, create crow's feet and make eyes look "tired" or "anxious" at rest.
Injections are quick with no pain felt whatsoever as the botulinum toxin is injected using a very fine needle into the centre of the muscle.
Anti aging effects last between 3- 6 months
Immediately after treatment, small red bumps may sometimes appear on the surface of the skin which will fade in 20-30 minutes. Slight bruising is always a possibility, which should resolve after a couple of days.
The effect of the botulinum toxin injection takes around 4-5 days to become noticeable. The final result should appear by 10 days and usually lasts around 3 months, after which time, another anti-ageing, anti-wrinkle injection is required. After several treatments, the effects may last longer, sometimes up to four to six months.
Treatment may not be recommended for women who are pregnant or breastfeeding , individuals with certain health conditions or who take specific medications.
Dermal Fillers
The results of dermal fillers are instant. It's no surprise why this form of treatment for ageing skin continues to be a popular option for patients who need an anti ageing treatment with minimal downtime, i.e. time off work or away from other normal daily activities.
Dermal fillers are made of hyaluronic acid, a clear, gel-like substance found naturally in some fluids and tissues in the body. The function of hyaluronic acid is to stimulate the skin to produce more of the main structural protein used to make new, connective skin tissue.
Hyaluronic acid also contains sugar-based molecules with highly effective moisturising and hydrating properties.
Fill in lines and correct volume changes
As the signs of ageing appear, there is a gradual loss of supportive fat and bone structure that makes the appearance of our face look younger. Injecting a dermal filler into layers of the soft tissue at different depths will help to fill in lines, facial wrinkles and correct volume changes caused by ageing of the skin.
Dermal fillers are generally used on the lips, cheeks, chin and jawline to rebuild volume and definition. Apart from reducing wrinkles, fine lines and reversing loss of volume, fillers can also help to rejuvenate and rehydrate deeper layers of the skin.
The most common side effects of dermal filler treatment can include, skin rash, itching, redness, swelling, bruising, and possibly, lumps and bumps. Dermal filler lasts longer than botox, but results will naturally fade, taking between 6 and 18 months to fully wear off.
Lasers
There are two types of lasers used in treating ageing skin.
Ablative – Removes the top layer of skin which means more recovery time.
Non-ablative – Penetrates beneath the skin only to encourage new cell growth.
C02 lasers
A skin resurfacing treatment which smoothens out all kinds of lines and facial wrinkles, blemishes and acne scars. It is particularly effective in the treatment of reducing wrinkles on the forehead and around the mouth.
The process involves directing short, concentrated pulsating beams of light at the top layer of skin and precisely removing, layer by layer, in a pre-selected pattern.
Stimulate skin regrowth
C02 laser resurfacing is a type of surface removal of the skin to stimulate its regrowth. A handheld device is used to direct 'micro-wounds' caused by the laser light to penetrate into deep layers of the skin, and encourage rapid cell removal and fresh connective skin tissue.
During the treatment, a faint tingling or other minor sensation may be felt as the handheld device moves over the skin. However, no discomfort is experienced at any time during treatment, which normally takes between 30 – 60 minutes.
Side effects and first results
Side effects sometimes experienced during recovery, which generally takes 7 to 10 days, include minor redness or swelling that normally fades within days of treatment. The first noticeable results can be seen around 10 days after treatment, and results can last for several months and even up to a year or more.
Erbium lasers
These are infrared lasers which can be used to precisely control the removal of only the very thinnest layer of the skin. They also penetrate into deeper levels of skin for promoting the growth of new connective skin tissue. Also used to eliminate surface imperfections such as, pigment and to flatten wrinkles and scars.
Fractional lasers
This technology delivers a laser beam divided into thousands of microscopic treatment areas that targets a tiny fraction of the skin at a time. Used for mild-to-moderately severe fine lines or wrinkles.
Get in touch today to discuss treatment options for this condition, click here to send us an email.
I was very nervous about getting lip fillers for years, but I got recommended to Mr Golchin and I cannot recommend him enough! He made me feel at ease about the treatment and gave me exactly what I wanted! It was painfree and my results are amazing! – Sarah
Sarah
I have been attending Mr. Golchin at his clinic in Dublin for Botox & Fillers for quite a few years, with great results. I am never concerned about trying fillers in any new areas of my face or trying any new treatments suggested, as I have complete confidence in Mr. Golchin and his team. It's very important to me to achieve a natural result while still noticing an obvious improvement and I am never disappointed. – Michelle
Michelle
I contemplated rhinoplasty for a number of years and after extensive research I finally decided to go ahead with it in August 2017. To say it was a decision not taken lightly would be an understatement. I wanted the best results and the best surgeon and I can honestly say I got both. Mr Kambiz Golchin is a true professional and perfectionist and it is clear he takes great pride in his work. Mr Golchin established exactly what I wanted and delivered, surpassing my expectations. Bex
Bex
I had decided many months ago to get rhinoplasty and had since visited a number of the top surgeons in London, after being dissatisfied a friend referred Mr Golchin. From start to finish, including my pre operative care to my end result I could not be happier and would highly recommend Mr Golchin as a wonderful surgeon who has changed my life and I could not be happier with my new nose. – cmbrowne
C Browne